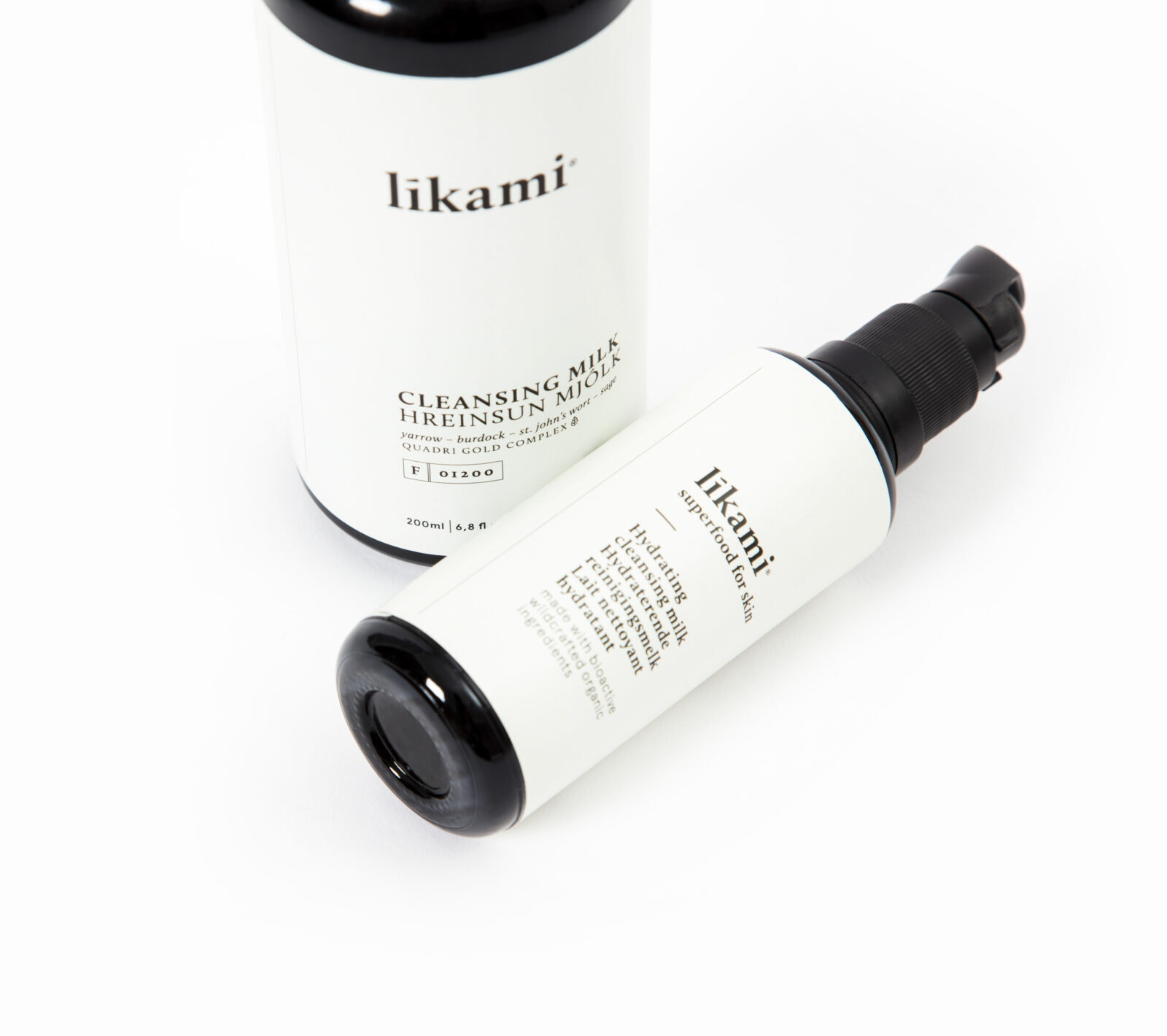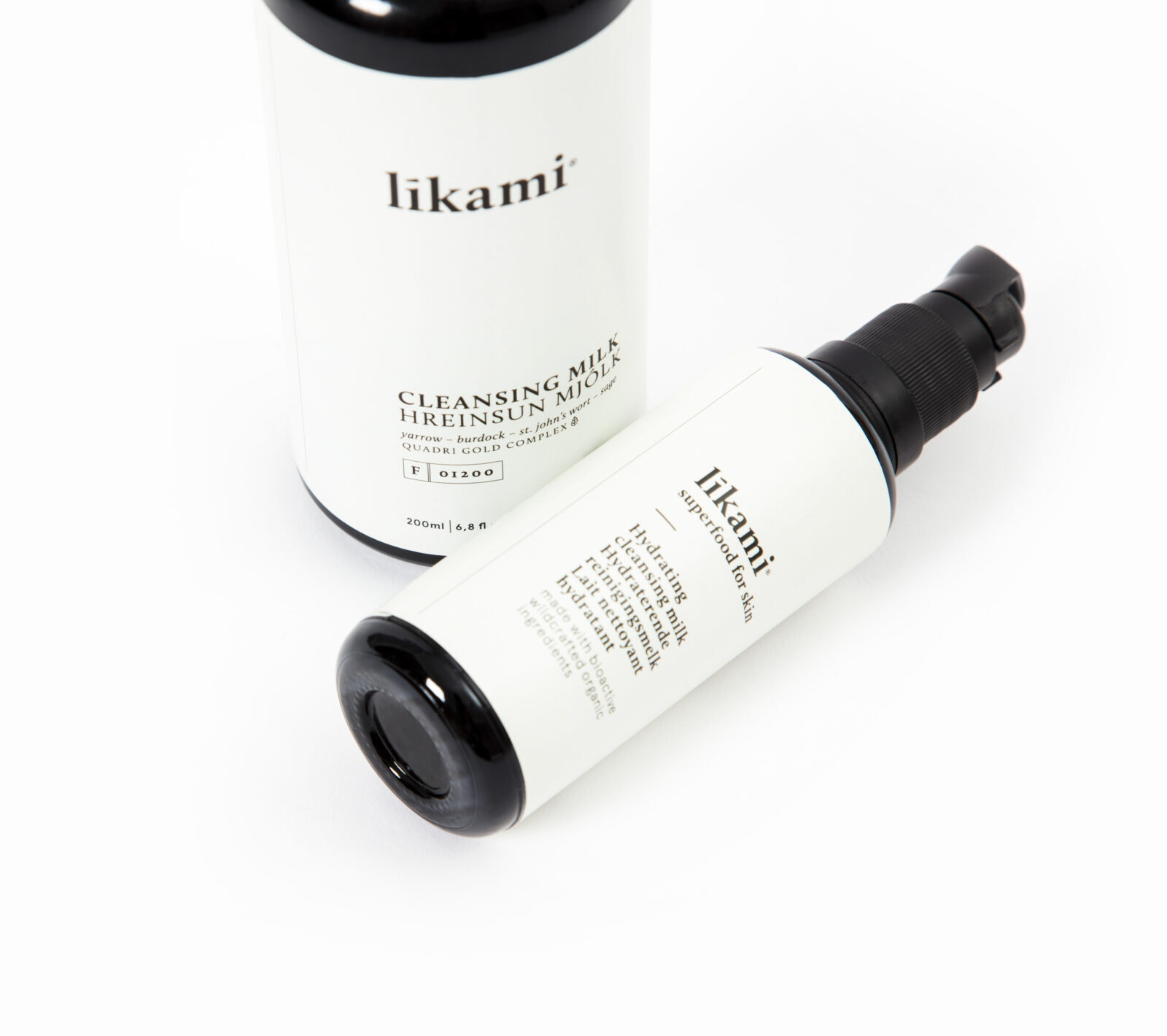 CLEANSING MILK
yarrow – burdock – St. John's wort – sage
Hydrating cleansing milk
|
50 ml
|
1,7 fl oz ℮
Double cleansing (Part 2)
Deep-cleansing
Soothing
Moisturizing
Travel Friendly
Product
This Cleansing Milk is a botanically-rich milky cleanser that sweeps away surface impurities to leave skin feeling fresh, balanced and hydrated. This natural and efficient cleanser with aloe vera, macadamia oil, extract from yarrow, burdock, st. John's wort and sage, with a pH-level close to your skin, gently helps to soften and nourish exposed face. Extract of yarrow, St. John's wort and macadamia oil dissolves and cleans efficiently. They act to gently wash away make-up, surface impurities, environmental toxins and excess cell build-up while protecting the skin's moisture balance. Aloe vera stimulates cell regeneration and soothes. St. John's wort and burdock have an antiseptic, healing and calming effect. Burdock and sweet almond oil supports skin elasticity and firmness.
Beauty benefits
Experience the gentle yet effective daily cleansing ritual with our nourishing cleanser. Designed to benefit all skin types, this Cleansing Milk is formulated with a pH-level that closely matches your skin's natural acid mantle. By honoring this protective barrier, it effectively cleanses, exfoliates, and nourishes while deterring harmful microbes. Revel in the satin-soft, clean skin it delivers, revealing a radiant and deeply hydrated complexion. Embrace the transformative power of our Cleansing Milk, as it restores and enhances the natural beauty of your skin with each use.
Application
To effectively remove dirt and makeup, apply a small amount of the product onto wet skin using your hands or our facial cleansing pad. Massage gently to dissolve makeup and impurities, allowing the product to transform into a luxurious milky fluid. For removal, either rinse with tepid water or use a warm washcloth to wipe away the cleanser, revealing refreshed and clean skin.
Likami products work great individually and will play well with others. However, we do believe that used daily, the high quality 4-step program will consistently yield the best results. Step 1 of the high quality 4-step program = Cleanse & Purify
Botanical actives
Full Ingredient List
Aloe barbadensis Leaf Juice**, Aqua, Glycerin**, Maltodextrin, Caprylic/capric Triglyceride, Decyl Glucoside, Prunus amygdalus Dulcis Oil**, Cetearyl Alcohol, Macadamia ternifolia Seed Oil, Achillea millefolium Flower Extract, Hypericum Perforatum Flower Extract, Arctium majus Root Extract, Salvia officinalis Leaf Extract, Tocopherol, Tocopheryl Acetate, Arachidyl Alcohol, Cetearyl Glucoside, Behenyl Alcohol, Xanthan Gum, Arachidyl Glucoside, Citric Acid, Phytic Acid, Benzyl Alcohol, Glyceryl Caprylate, Glyceryl Undecylenate, Potassium Sorbate, Sodium Benzoate, Citrus Paradisi Peel Oil*, Lavandula angustifolia Oil*, Limonene*, Linalool*.
(* from 100% natural essential oils / ** certified organic)
99,19% ingredients of natural origin
Shipping & returns
Free shipping Benelux, FR & DE (orders > €45)
Free shipping Europe Zone 1 (orders > €90)
Free samples with every order
Is the Cleansing Milk suitable for all skin types, including oily skin?
Yes, the Cleansing Milk is suitable for all skin types. Its pH-level is balanced to benefit any skin type. It gently cleanses, exfoliates, and nourishes without stripping natural moisture.
What sets Cleansing Milk apart from Cleansing Oil?
Cleansing Oil is used as the initial step in our double cleansing method. It effectively removes makeup, including waterproof and long-lasting formulations. Cleansing Milk, used as the second step, gently cleanses, exfoliates, and nourishes the skin without stripping its natural moisture balance.
Is Likami Cleansing Milk a vegan product?
Yes, Likami Cleansing Milk is a vegan-friendly product, as it is made with natural ingredients and does not contain any animal-derived ingredients.
What people say
Be the first to review this product.
Write a review
Write a review
Your review has successfully been sent!